Official Selection
The remarkable moments of the Greek Olympic Medalists
Distinction Greek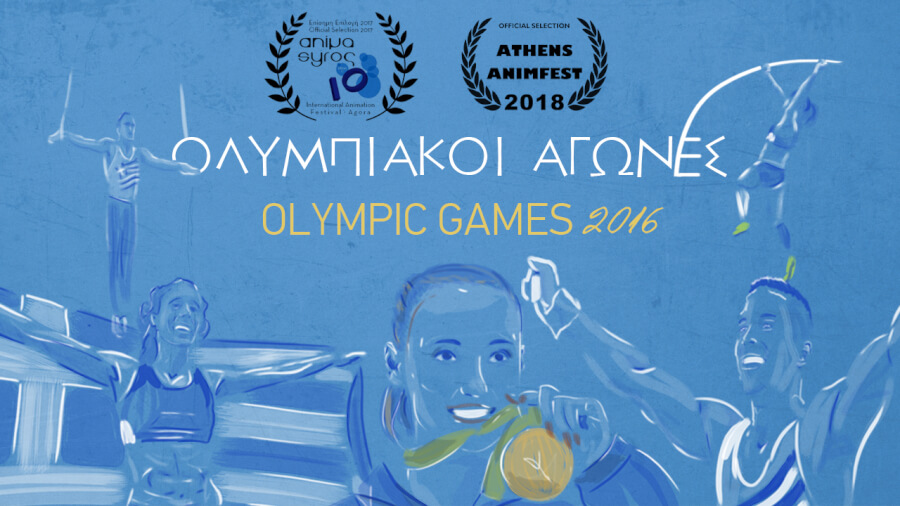 Greece 2017
Duration: 00:58
Directed by: Antonis Smirniotis "Smado"
Animation: Antonis Smirniotis "Smado"
Technique: Rotoscope
Music: Always Hopeful by Silent Partner
Dialogue language: Greek
Subtitles language: English
Greece returned home from Rio de Janeiro with six medals (three gold, one silver, and two bronze). Anna Korakaki accomplished a historic feat as the first Greek athlete to earn multiple medals at a single edition since 1912, with a gold and a bronze in women's pistol shooting. Two other golds were respectively awarded to gymnast Eleftherios Petrounias in the men's rings, and pole vaulter Ekaterini Stefanidi, the first for Greece in the track and field after 12 years. Gianniotis enjoyed the final race of his swimming career with a runner-up finish in the open water marathon, while Panagiotis Mantis and Pavlos Kagialis handed the Greeks its eighth Olympic medal in sailing, obtaining the bronze in the men's 470 class.
---
Back
Javascript must be enabled to continue!