Official Selection
From Heart to Heart / Από Καρδιά σε Καρδιά
3rd Prize Greek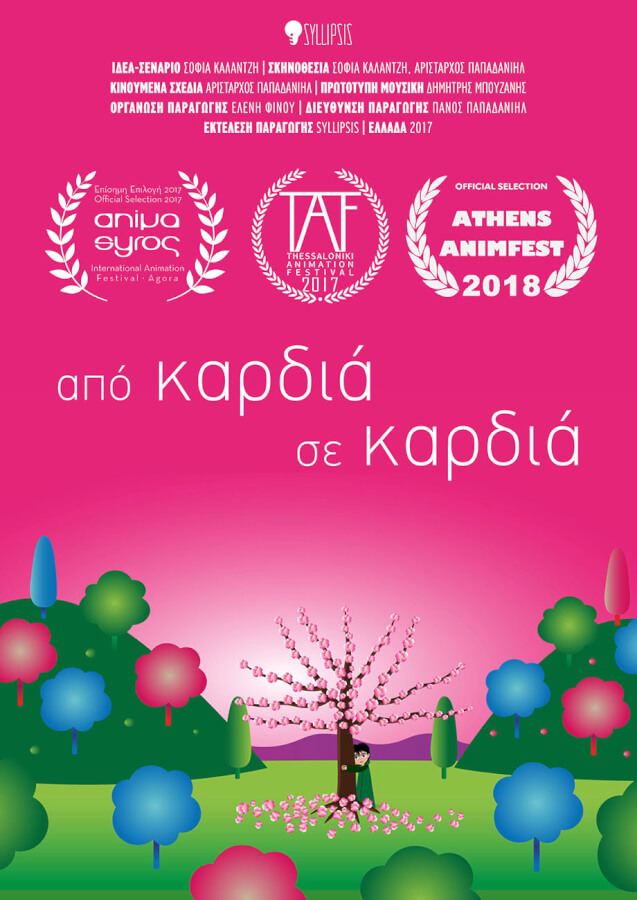 Greece 2017
Duration: 01:28
Directed by: Sofia Kalantzi, Aristarchos Papadaniel
Screenplay: Sofia Kalantzi
Animation: Aristarchos Papadaniel
Technique: 2D animation
Music: Dimitris Bouzanis
Production/School: Syllipsis Ltd.
Dialogue language: -
Subtitles language: -
The animated intro video "From Heart to Heart" is a short story about True Internal Power. The True Inner Power that can transform anger, jealousy, arrogance into understanding, peace and harmony. The essence of being without a chatter brings a spring. Spring in you! "From Heart to Heart" gives a glimpse on the basic concept and spirit of the homonymous book by Sofia Kalantzi (Public Book Awards 2017, "Well Being" Top 10.
---
Back
Javascript must be enabled to continue!