Awards
White Tunnel
Short
2nd Prize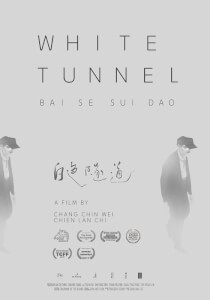 White Tunnel / Bad Se Sui Dao 22:23
Taiwan 2016
Directed by: Chien lan-Chi, Chang Chin-Wei
Screenplay: Chien lan-Chi, Chang Chin-Wei
Production/School: Chien lan-chi
There is an April day with inconsistent weather. A taxi driver, four passengers, sisters and brother are going to visit their mother. As strangers. Chaos is in silence, in their minds, on the road…
The film is awarded for its story line, its animation technique and the atmosphere it creates.
---
Chien lan-Chi Bio
Graduated from animation in college and Founded Bicycle Animation Co in 2012. Since 2009, non-stop creativity and breakthrough are revealed by each of animations. Observing things around is the core of our creation. We expect the power of image bring positive influences to people and regard it as a long-term goal.
2013 Short film "HUHU" is nominated by SIGGRAPH2013. Also, is nominated by Italy, Bulgaria and Romania international animation festival.
2015 "White Tunnel" is Bronze prize of America Short screenplay competition.
---
Gallery:
---
Back
Javascript must be enabled to continue!