Official Selection
Siege of Catalonia / Cèrcol a Catalunya
Short 2
Thursday 17/03/2022 18:00 - 20:00, Athens Animfest 2022 Official Screening
Friday 18/03/2022 06:00 - 08:00, Athens Animfest 2022 Replay Screening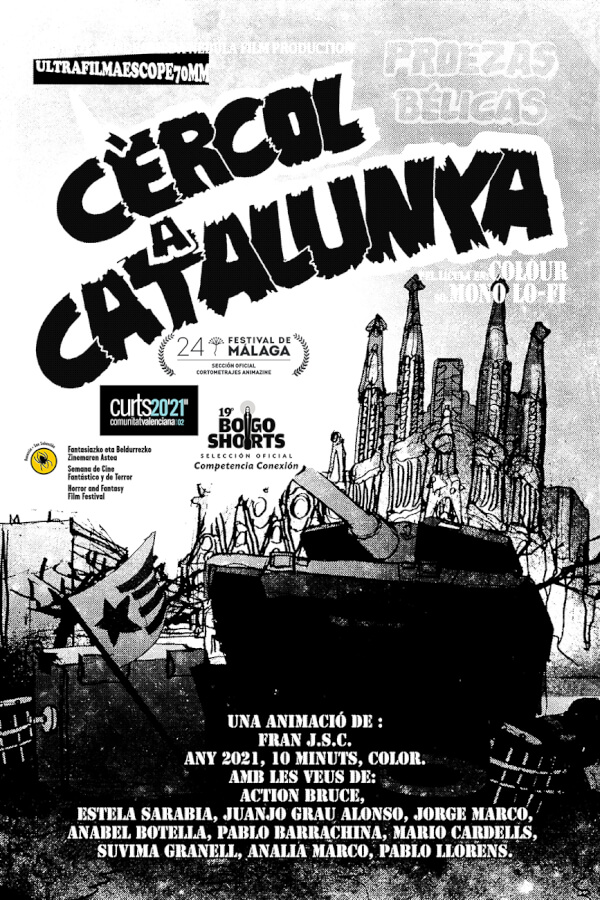 Spain 2021
Duration: 09:24
Directed by: Fran J.S.C.
Screenplay: Fran J.S.C.
Animation: Fran J.S.C.
Technique: 2D
Music: Skidmore College Orchestra
Production/School: Fran J.S.C.
Dialogue language: Catalan - Spanish
Subtitles language: English
To avoid more bombardments on Barcelona, a unit of the Spanish army is destined to capture the independence leader. With them is José Antonio, a soldier of strong beliefs. Montserrat, a young and committed member of the Catalan CDRs, will fight with all her strength to prevent the army's mission.
---
Back
Javascript must be enabled to continue!