Official Selection
LITTLE HILLY / 山川壯麗
Short 2
Saturday 27/03/2021 11:00 - 13:00, Athens Animfest 2021 Official Screening
Saturday 27/03/2021 23:00 - 01:00, Athens Animfest 2021 Replay Screening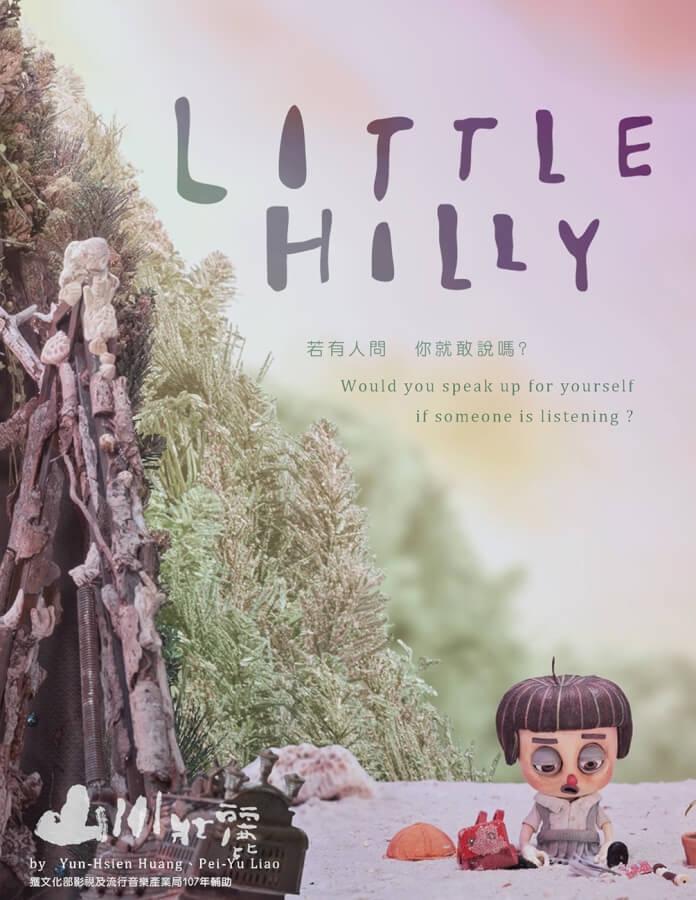 Taiwan 2020
Duration: 18:35
Directed by: Huang Yun Hsien, Liao Pei Yu
Screenplay: Huang Yun Hsien, Wu Yan Jie
Animation: Yu Yu、Yi-Chin Tsai、Jing-Yi Low、Pei-Yu Liao、Zhi-Zhong Tang
Technique: TurnRhino Original Design Studio
Music: KAWAMUSIC Co. Ltd.
Production/School: Hsieh Sanvy
Dialogue language: Taiwanese、Chinese
Subtitles language: English
Hilly is a 10-year-old silent Taiwanese girl, nobody was concerned about her depression and the pressure she suffered from everyday life. Hilly hates that she always oppresses herself, and also hates the world controlled by adults. What does Hilly really want to speak out to the adults?
---
Back
Javascript must be enabled to continue!