Βραβεία
C-5-11
Πειραματικές
Διακρίση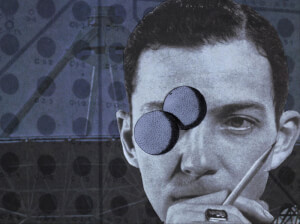 C-5-11 02:46
ΗΠΑ 2016
Σκηνοθεσία: Edward Ramsay-Morin
Matter and Energy, Mind and Spirit, Science and Magic.
---
Βιογραφικό Σκηνοθέτη
I am currently an Associate Professor in the Department of Art at Sam Houston State University in Huntsville, Texas. In the past five years, my films have been screened at festivals and galleries in over 50 events in 11 countries. I received my MFA from Syracuse University, and my BFA from the University of North Texas. I currently lives in Huntsville, Texas with my wife and daughter, both of whom are my favorite artists.
Website: http://www.edwardramsaymorin.com/
---
Gallery:
---
Επιστροφή
Η Javascript πρέπει να είναι ενεργοποιημένη για να συνεχίσετε!