Tributes
SHORT SHORTS FILM FESTIVAL & ASIA – Special selection
Updated: 07-03-2014 17:48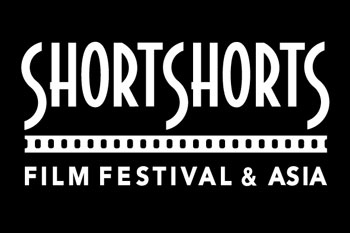 In collaboration with Short Shorts Film Festival & Asia
Programming Manager: Miwako Kikuchi
http://www.shortshorts.org/ssff/index-en.php


01. THE MOON THAT FELL INTO THE SEA, 19' 00
Japan 2012
Directed by Akira Oda

The moon finds itself at the dark bottom of a deep sea. This immobile moon is carried along by the creatures that live in the sea. Can the moon finally return to the night sky? A gentle animation short that tells the story of the fate of a sunken moon.

CV: Akira was born in 1973. He graduated from Tama Art University as Graphics designer and illustrator. He moved to France in 1999 after working at a design com-pany and studied painting and video arts. He returned to Japan in 2005. 
- Short Shorts Film Festival & Asia 2013 Japan Competition



02. HASHI NO MUKOU, 10' 30''
Japan 2012
Directed by Shigeyoshi Tsukahara

A voice from a long gone past guides us, as a young girl enters another world when she crosses to the other side of a bridge.

CV: Shigeyoshi was born in 1981 in Tokyo. He started creating animation while attending school. He now works as a freelancer.
- Short Shorts Film Festival & Asia 2013 NEO JAPAN
- Independent Animation Festival 2013 (Japan) Best Animation



03. FANTASTIC, 2' 45''
Japan 2012
Directed by Shiro Ichige

One day a black cube drops down out of nowhere. At the sound of music, strange creatures suddenly appear to play and dance in a gradually unfolding fantastic colorful world.

CV: Shiro was born in 1980 in Chiba, later completing a graduate program at Tama Art University. He now works as an illustrator and animator.
- Short Shorts Film Festival & Asia 2013 NEO JAPAN
- Digicon6 2012 (Japan)



04. DE RIRIA SUBASUTAIMU, 13' 00
Japan 2012
Directed by Shinsaku Hidaka

I lost my child. They also lost their child. A husband leaves his wife at the hospital and goes back home alone, but guilt does not overwhelm his heart. Rather, he feels uneasy about having other stronger feelings.

Shinsaku was born in Miyazaki, Japan in 1978. After graduating from Fukuoka University in 2000 with a degree in Architecture, he worked at an architectural design firm for four years. After leaving the firm, he began work in film production. His films "BoNES" and "Koisuru nezumi" have won awards in Japan.
- Short Shorts Film Festival & Asia 2013 CG Animation Competition
- International Film Festival Etiuda & Anima 2012 (Poland)
- ANIMAGE – International Animation Festival 2012 (Brazil)
- Anim'est International Animation Festival 2012 (Romania)



05. KOKKIMAN, 5' 00
Japan 2012
Directed by Shouta Arima

Kokkiman, a character who gives Japan hope, introduces you to Japanese culture, customs and traditions through his charms.

CV: Shouta created the character Kokkiman whilst working as a CG Designer.
- Short Shorts Film Festival & Asia 2013 CG Animation Competition
- Miyagi Sendai Animation Grand Prix 2013 Japan) Grand Prix winner
- Indie Anime Festa 2013 (Japan) Public Jury Prize
- TSS Short Movie Festa 2013 (Japan) Honorable Mention



06. SHADOW CHALK, 8' 10''
Japan 2012
Directed by Yanlong Li

An outstanding student who doesn't even need to study, "L" creates a mysterious dream world to combat his real-life stresses. In this world, anything that is drawn by magic chalk becomes reality. But what on earth will "L" draw…?

CV: Yanlong was born in Liaoning Province, China 1988. After graduating from NEUSOFT in Dalian, he enrolled at Yamanashi Eiwa University in Japan. In 2011 he entered Digital Hollywood University as a third year, to study CG. "Shadow Chalk" is his graduation work.
- Short Shorts Film Festival & Asia 2013 CG Animation Competition



07. BONSAI, 5' 05''
Japan 2013
Directed by Toru Suzuki, Manato Sakai

A bonsai tree endures much suffering on a daily basis. One day, a long-horned beetle comes to shred its leaves, and every night a caterpillar devours parts of the same leaves. Scale insects live as parasites on the trunk, and it is also beaten by strong winds at times...

CVs: Toru and Manato joined Digital Hollywood University in the fifth intake of students, both participants in Mr. Yamamoto's seminars. They entered university in April 2009, graduating in March 2013.
- Short Shorts Film Festival & Asia 2013 CG Animation Competition



08. A DENTAL EXTRACTION STORY, 3' 31''
Japan 2013
Directed by Foo Han Siang, Jin Bo

Peter, a young boy, will have a tooth pulled out. When he goes to the dentist, he's afraid and unable to relax. In the end he receives the worst prognosis.

CVs: Foo Han and Jin joined Digital Hollywood University in the fifth intake of students, both participants in Mr. Kuroda's seminars. They entered university in April 2009, graduating in March 2013.
- Short Shorts Film Festival & Asia 2013 CG Animation Competition



09. ΝΟΤ OVER, 1' 35''
Japan 2012
Directed Toru Hayai

A huge teddybear-like creature walks through the forests, mountains, seas, deserts, and grasslands. He finally arrives at his goal, but the true message is that "the story doesn't end until it ends".

CV: Toru was born in Hiroshima in 1973, He works as a CG director at Taiyo Kikaku Co., Ltd.
- Short Shorts Film Festival & Asia 2013 CG Animation Competition ASIAGRAPH 2012
- TBS Digicon6 Awards 2012 HP&AMD Award (Japan)
- Multimedia Contents Awards 2012 DLE Award (Japan)
- Annecy International Animated Film Festival 2013 (France)
---
Gallery:
---
Back