Short 7
Friday 17/03/2023 09:00 - 11:00, Athens Animfest 2023 Official Screening
Friday 17/03/2023 21:00 - 23:00, Athens Animfest 2023 Replay Screening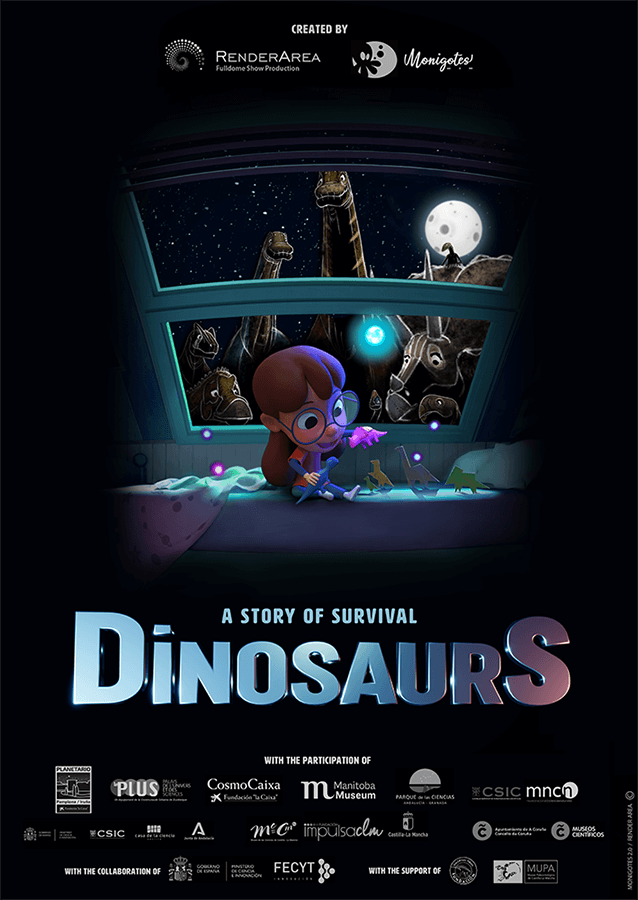 Spain 2023
Duration: 28:10
Directed by: Javier Bollaín
Screenplay: Beatriz Iso, Amaia Ruiz
Technique: 2D, 3D
Music: Sergio de la Puente
Production/School: Render Area, S.L.
Dialogue language: English
Celeste is fascinated with dinosaurs. She is preparing a talk for her class about how they went extinct when Moon, a magical character, poses a question: what if I told you that there are still dinosaurs among us? A mystery that must be solved.
---