Welcome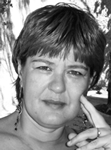 This year's Athens ANIMFEST welcomes –even– more animated movies, both short and feature films, from all over the world.
Cinephiles are given an opportunity to enjoy recent creations of great artists and students of animation as well, the latter of which convey the freshness and the troubles of their generation through their work.
The 21st century glorifies image in its every version: animated, static, black and white, colored, digital, and analog as well.
This glorification is the product of the exponential development of new tools that have and continue to give the opportunity to an expanding audience to express itself immediately and without mediation.
The new means and modern styles have given new life to the existing dynamic of images.
Their mixing and syncretism have created new genres, such as the Experimental Cinema and Video Art, which abolish the stereotypical form of the 7th Art and breach the norms of the dark room, allowing the images to make their own journey in space and in the eyes of the audience.
The theme of this year's films deals with all aspects of human life, while the visual suggestions motivate both mind and soul. In order to become animation, which means to acquire a soul (from the Latin anima), an image, character or object first need to be designed either on paper or with a digital pen and the computer screen.
New Greek visual artists try their hand in the magic of this process, which involves everything from the conception of an idea to its enactment, by participating in the exhibition ANIMA MUNDI.
They explore the boundaries between genres that continue to remain inconspicuous and, perhaps, that is an additional interest of the result.
The 10th International Animation Festival in Athens continues to seek and promote those Greek artists whose talent and restless spirit expand the boundaries of the aesthetic experience of a generally satisfied audience by the endless onslaught of images of any kind!
This year's celebration of animation is here and invites you to take part in it...
Chrysanthe Sotiropoulou
Artistic Director